---

Our mission is to promote literacy for all ages by providing access to a quality selection of books.Founded in downtown Casper in 2007, Wind City Books is committed to providing the reading public with an eclectic and wide-ranging selection of literature for both adults and children.

With approximately 10,000 titles in stock, we cover most genres.  And, if we don't have what you are looking for, just let us know.  Special orders and out of print searches are always welcome.

Have friends who are new to the area?  We have a great selection of regional works.  Need a suggestion for your book club selection?  We would love to share our favorites, both old and new.  Is Uncle Kermit the history buff's birthday coming up?  We can take care of him, too.  Baby shower?  We've got that covered as well.  So come on in, have a cup of coffee and nestle in for a good read.  We'll look forward to seeing you!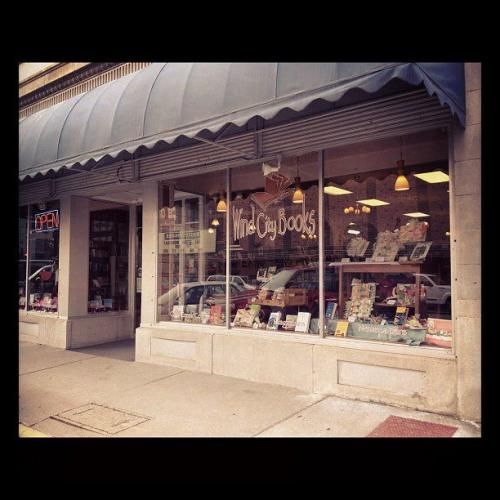 Quote of the month:
 "Books are yours,
Within whose silent chambers treasure lies
Preserved from age to age; more precious far
Than that accumulated store of gold
And orient gems which, for a day of need,
The sultan hides deep in ancestral tombs,
These hoards of truth you can unlock at will."
William Wordsworth